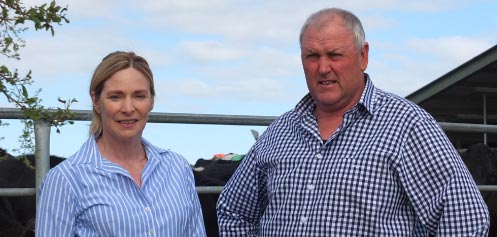 Livestock Exchange has been our preferred dairy stock firm since 2010, when we purchased our herd, simply because the service is superior.
Livestock Exchange provides more than a buying and selling service. With a deep understanding and genuine interest in our business, the Livestock Exchange agents are able to provide valuable advice and direction.
We believe an on- going relationship with a competent livestock firm is as important to our farming business as the other professional relationships we have with our banker, solicitor, accountant, etc.
We regard Livestock Exchange as an essential part of our farm business team.
David and Jude
Letham Letham Farms Ltd.