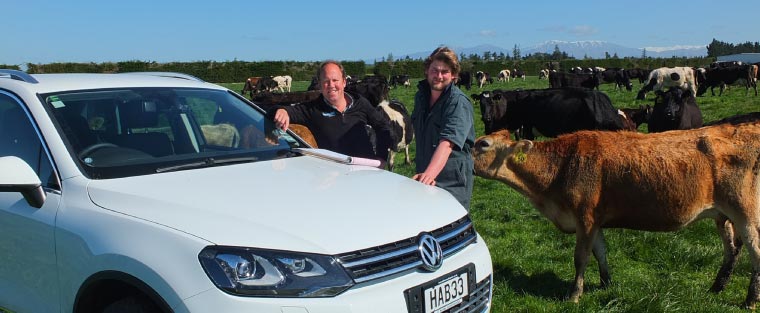 Livestock Exchange was founded by Scott Perkins and David Topham in 2002. Prior to this both Scott and David worked together in the same leading dairy genetics company where David was Sales Manager for the South Island and Scott was Sales/Marketing Manager for New Zealand.

During this period, Scott and David had the opportunity to travel extensively overseas and to view a large number of dairy cows in a variety of farming conditions and methodologies. They believe this experience has given them an edge in the industry when it comes to recognising what is required for the successful buying and selling of livestock.

Over a decade later, Livestock Exchange has built a name for itself based entirely upon the strength of its services and dedication to clients. It is now known for its expertise within the industry and farmers from around the country continue to place their trust in our advice.

Livestock Exchange recognises that buying and selling dairy stock is a critical decision and requires complete trust between client and agents. This is why we feel personally complimented when someone like you investigates the option of buying or selling stock with our company.

Take a closer look at us and our stock through this website. Due to the large numbers that we sell and the rapid turnover, if you do not find what you are looking for on our online listings, let us know as we are listing new stock daily.

We look forward to the opportunity of doing business with you.